Free Consultation Reasonable fees Payment Plans
COVID-19 UPDATE: We are available for phone and video consultations (via Zoom) and can be hired over the phone/email. We do not need to meet in person. We can meet when this situation is over. Stay safe.
Assault Defense
If you've just been arrested for assault, you probably have a thousand questions racing through your mind. What can I do now? What is the process? Will I go back to jail?
You need experienced Austin attorneys who understand the Travis County court system inside and out. We zealously represent your rights throughout this process and answer all the questions you have along the way.
Our team has a combined 35+ years of experience helping people charged with assault in Austin. We will tell you what to expect and how to improve the chances of getting the best result. Having experienced attorneys can make the difference between getting your case dismissed or being convicted.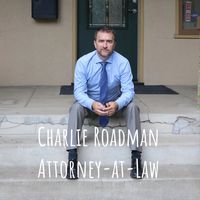 Listen to Charlie discuss assault (family violence/domestic violence) cases with his colleague, defense attorney Kiele Pace: CLICK HERE This interview discusses what to expect after an arrest and offers advice on what to do while the case is pending.
We will email you a copy of the p.C. affidavit.
The probable cause affidavit is a summary of the allegations against you. It is the document used by the judge to set your bond. It is not part of the release paperwork. There is no obligation to hire us.
This is a free service.
WHEN SHOULD I HIRE AN ATTORNEY?
Immediately. An attorney should be working on your case right away. We want to talk to witnesses as soon as possible and protect any evidence that will help the case. Hiring an attorney is also a good way to alleviate the stress and anxiety that comes with being arrested.
CAN A DOMESTIC VIOLENCE CHARGE BE DISMISSED?
Yes, but it depends on the circumstances of the arrest and what you are willing to do while the case is pending. We have negotiated hundreds of assault dismissals in Travis County using our knowledge and experience of what works in Austin. In order to help us get the best result, we will create a customized Action Plan for you.
ONE OF MY FRIENDS/FAMILY WAS ARRESTED FOR ASSAULT. WILL THEY GET OUT OF JAIL AUTOMATICALLY?
No. They must qualify for a personal bond. And even if they do qualify, it can take 24 hours or more to be released. We can speed up the process significantly. And trust us, everyone wants out of jail as soon as possible. Here is more info on jail releases.
Experience. Aggressive Defense. 5-STAR Customer service. 
Phones answered 24 hours a day.