Going to court in the pandemic era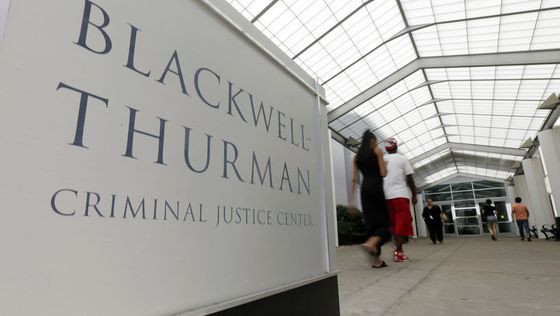 Look for this sign. enter at end of the covered walkway.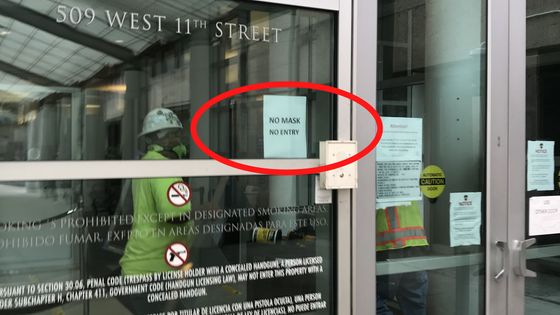 You must wear a mask. There is a security checkpoint (with a metal detector) through these doors. Do not bring any contraband.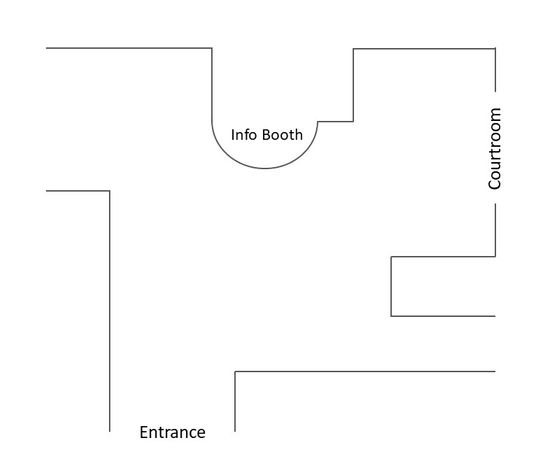 General map of the 1st floor.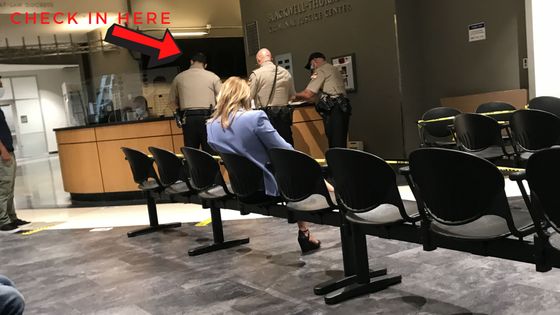 CHECK IN WITH THE DEPUTIES at the information booth. it is right after the metal detector. THEY WILL DIRECT you through EACH PHASE. be nice to them!
everything will be done on the first floor. THERE are hand sanitizers and distanced seating.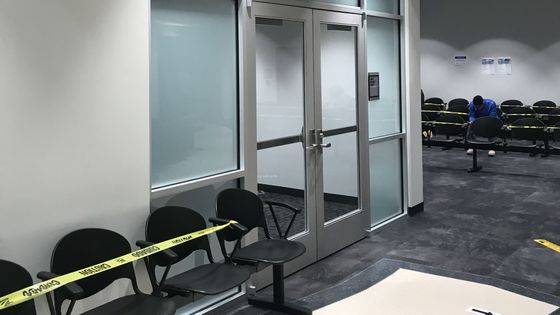 THIS IS THE 460th COURTROOM. it is near the information booth. it is the only courtroom they use. wait outside until the deputies escort you in. they will call your name when they are ready for you.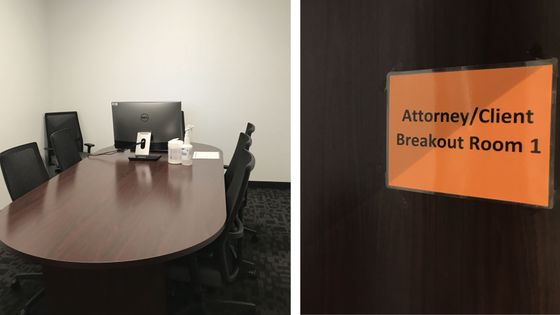 This is the ZOOM room For Attorneys and clients. we will appear (virtually) via zoom on the computer monitor. we will discuss the documents and tell you where to sign. A deputy will take you to this room when it is time and take your documents when we are done. PRO TIP: Bring your own pen.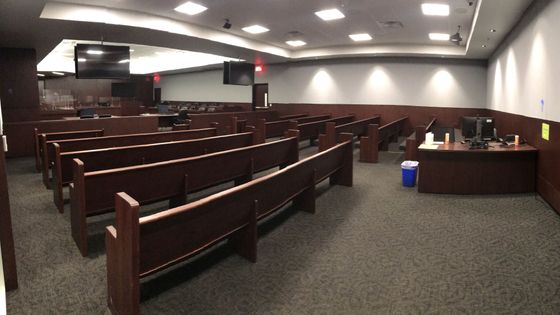 THIS IS THE INTERior of the courtroom. There are two ZOOm stations. Except for you, the deputy, and possibly one other defendant and deputy, the courtroom will be empty.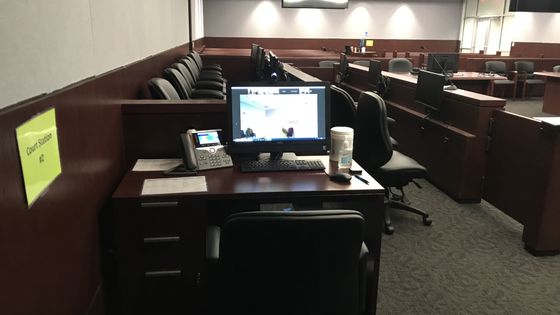 This is one of the virtual zoom stations. you will sit in the chair. the judge, the prosecutor, the clerk, us, and a few other people will be on the zoom video call. You will see us on the computer monitor.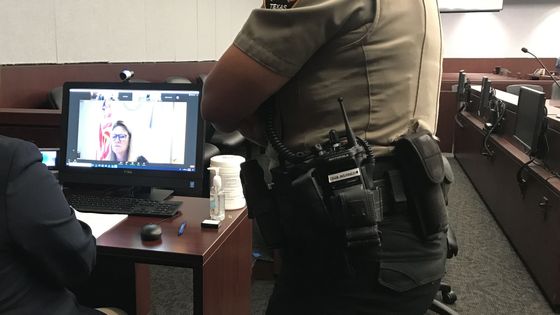 The deputy will be next to you operating the zoom controls and occasionally turning the pages of the documents. We will be able to see and hear each other on the computer monitor. You can always ask us questions during the process if something is confusing.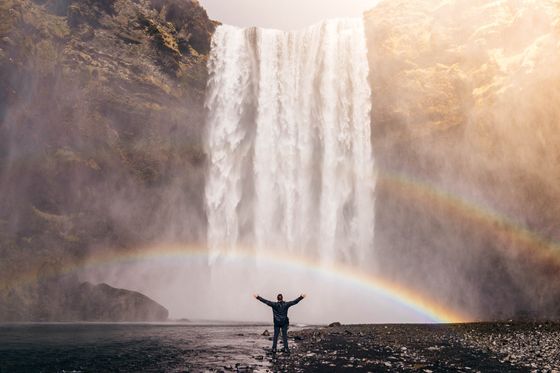 Congratulations! That's over. :-) if you have any questions, please contact us.